As the Coronavirus pandemic rapidly developed in the UK, bringing fear and worry and upheaval to peoples daily routines, more of us are spending time at home and causing many peoples mental health to suffer. Unfortunately people are feeling very isolated, lonely and feel like the situation won't improve.
It is more common that people are being affected by insomnia, caused by anxiety and worry which is affecting their sleeping patterns at night. Most people find it hard to shut down before going to sleep and their brain is still processing thoughts that you had throughout the day.
Some people are suffering from paranoia; you may be experiencing feelings that are difficult to explain to people. There may be certain events that may have triggered your paranoia such as life events, trauma, physical illness or lack of sleep.
Here are a few tips to maintain a good mental health:
Going for regular walks and doing exercise ⛹️‍♀️🚵‍♀️
Stay connected with people – Keep in touch with your friends and family📱
Talk about your worries – if you feel you cant talk to someone you know, there are many anonymous charities you can speak to. Try a new activity 🖌
Having a good sleep pattern😴
Eating a well balanced diet🍎
It is really important to remember that many people are feeling similar to how you may be feeling & it is very important to speak up if you need support.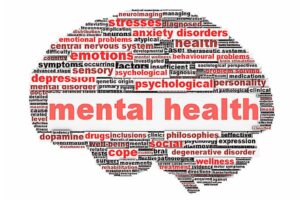 At Gabriel's Angels, we are able to support with social visits (we can help with shopping if you don't want to leave the house) & companionship if you are feeling lonely or just need someone to chat to!