Companionship Gabriel's Angels are here not to just to provide the more mundane care services. We recognise that many people are lonely or isolated especially during the more recent times and therefore may want some companionship and a conversation from a friendly face; for example, many of our carers complete jigsaws with our clients. People with dementia often like to do housework, cleaning or cooking.
We can help from as little as 30 minutes a week up to whatever you need. It may be that a partner of a person with dementia wants to go out to a club themselves, so we can come in and stay with your loved one while you go out. We can also offer respite for a week or two while you go on holiday if needed - or we can come on holiday with you.
Companionship may include someone coming to visit you at home and having a chat with a cup of coffee or taking you out into the community to do an activity of your choice; some people may like to go swimming or to the gym, basically whatever is your personal choice.
We regularly organise social gatherings with clients and carers which include lunch clubs at a local pub as you can see here - or we can organise a get together to celebrate your birthday. However, we understand that you may wish to go out on a one-to-one basis with your carer so a trip to your favourite garden centre or to the coffee shop for tea and cake may be preferred!
And we always ensure that we have a great Xmas social event for our clients as well!!
We are also able to support with social activities such as going out for a walk, attending a day centre, visiting friends or family or attending church each week, gardening, cooking, going to the library, going to the cinema or theatre, hospital appointments, doctors' appointments or anything you need.
We can provide care from as little as 30 minutes a week, to 24 hours a day. Call us to discuss whatever it is you would want to do!
get in touch
Some kind words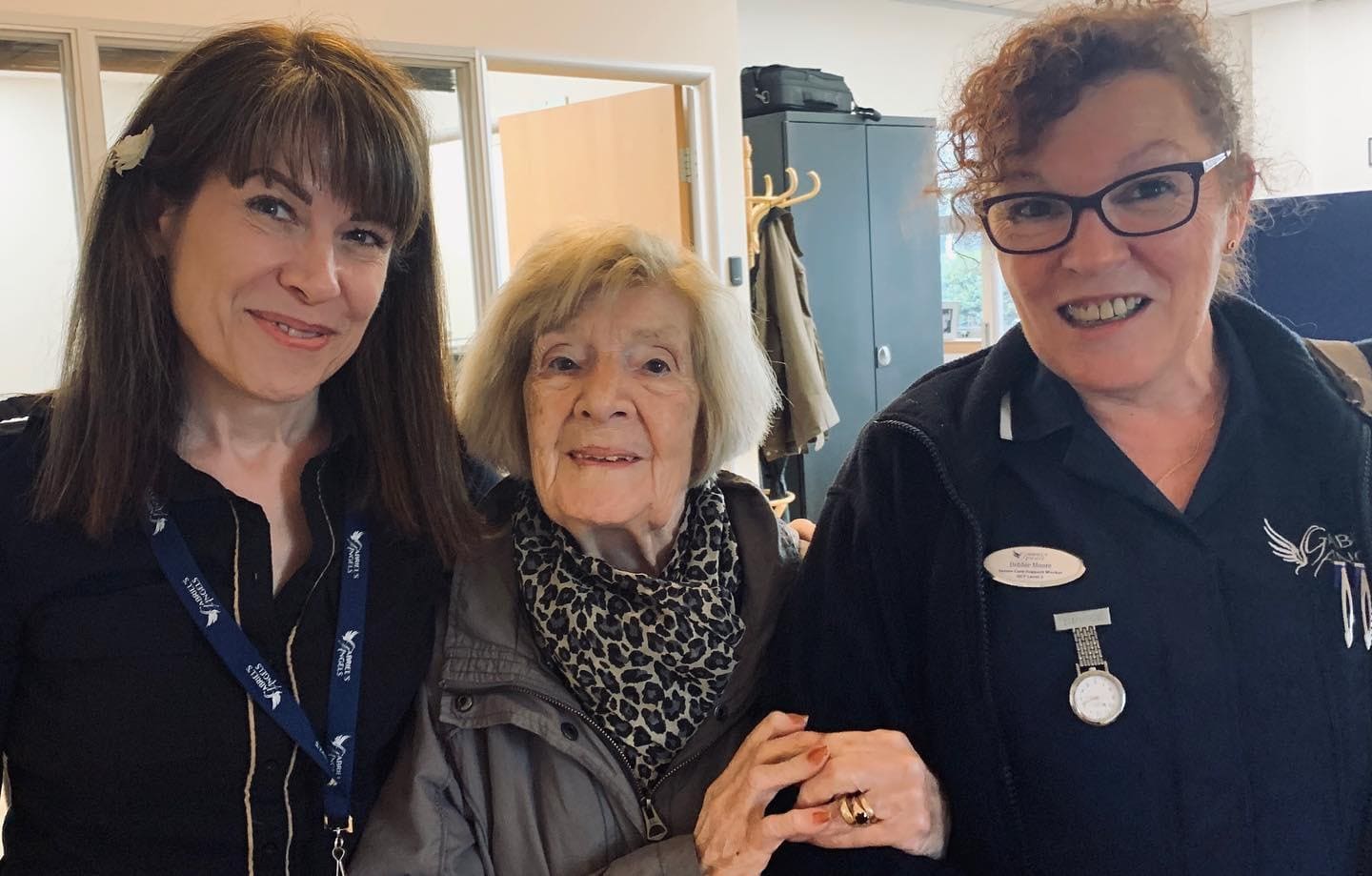 G Ramsey
I cannot thank Gabriel's Angels enough!

My mother has had a carer visit from Gabriel's Angels since 2016 and they have built an excellent rapport with each other. After the first visit my mother increased the frequency, as she enjoyed it so much. She thoroughly enjoys the carers visit. She has attended the lunch clubs with other clients too and has loved interacting with people. I cannot thank Gabriel's Angels enough, they continue to make my mother smile!

Read More Testimonials