One of our clients is M.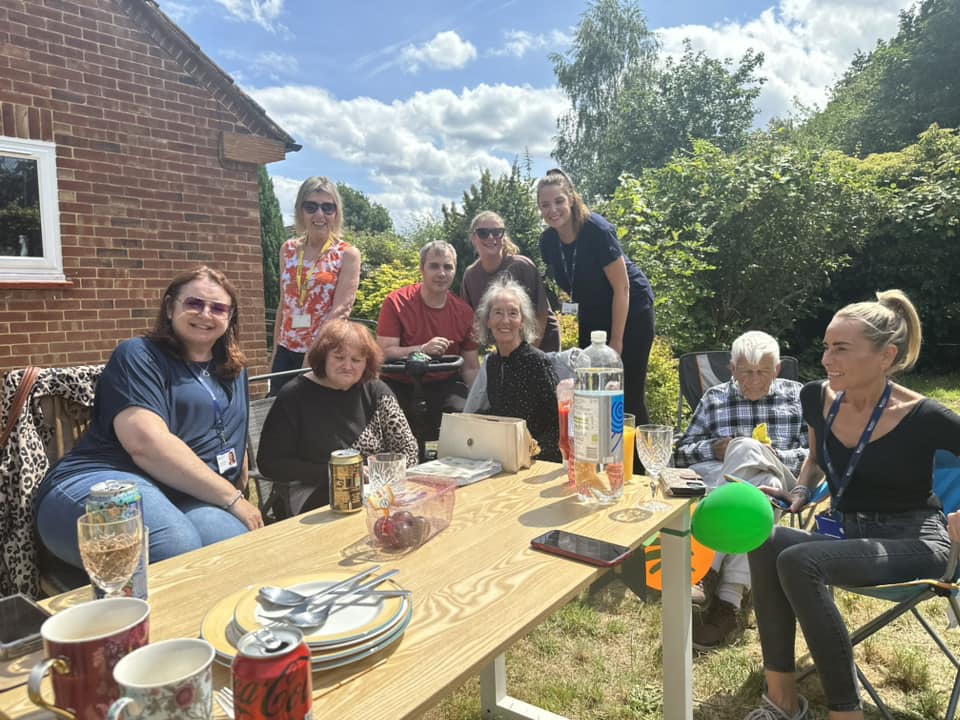 M was hit by a car while saving his friend from danger - he pushed his friend out of harm's way but in doing so he himself was injured by the car. As a result, M has sadly been left with an acquired brain injury. This is particularly hard for a such young person to reconcile, having to use a wheelchair and to get used to people helping you wash, dress and eat.
M has a lovely personality and is very caring to others. He spent a lot of his time looking out for his elderly neighbour who has dementia. He has helped her a lot while she was at home often asking his Gabriel's Angels carers to cook and shop for her. She spent a lot of time sitting around in his house watching television with him - and having takeaways at weekends!
We then learnt that M had been wanting to go to the Reading Music Festival for years but unfortunately previously it never happened. As a result - this year we made it happen!
M went to the festival with Jessica - one of Gabriel's Angels longest serving staff members – and had a great time as you can see!
M is now also legendary for the barbecues he hosts - which he started this year. Gabriel's Angels helped by sourcing a barbecue, and as a joint community spirit with us the aim was to help lots of people struggling with dementia feel normal again by bringing food and then enjoying a great day out as you can see.
We really should be nominating him for the Pride of Britain awards! Going the extra mile to help others is a way of life at Gabriel's Angels, with the sense of family culture being a core part of our company values.
If you would like to find out more about ABI (Acquired Brain Injury) please visit https://www.headway.org.uk/supporting-you/